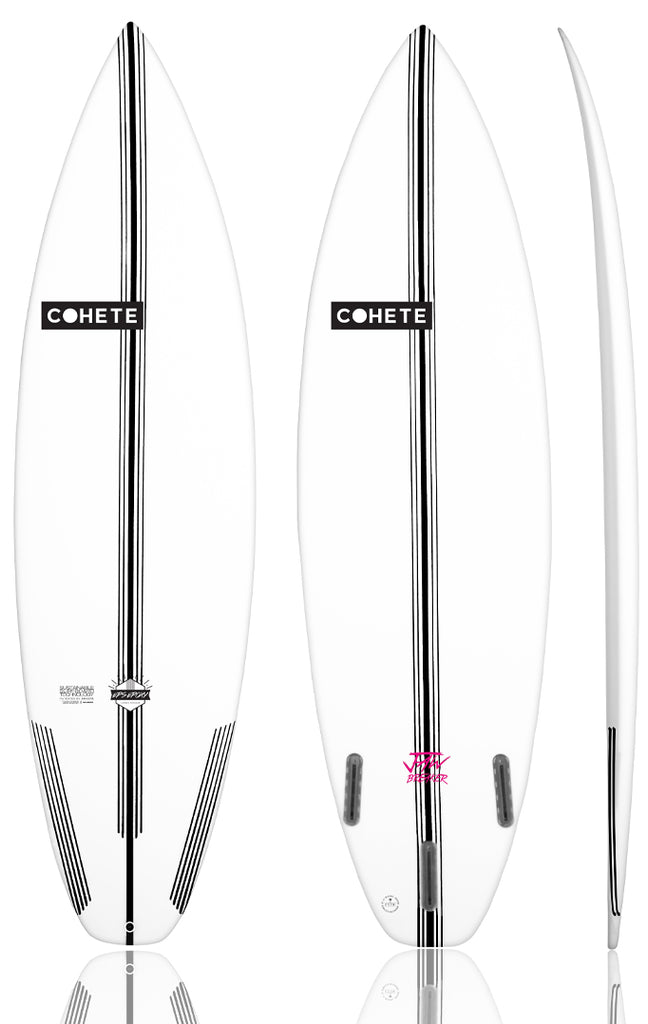 €670.00
€0.00
JAWBREAKER
Model Description
The Jawbreaker is a model inspired by our Peruvian Team rider "Italo Soracco" to cover his touring needs. It is a great wave catcher due to its low entry rocker while at the same time it will hold you tight in the pocket due to its sharp & slim outline. Single concave through the bottom with a little V off the tail is what makes Jawbreaker the perfect performance shortboard.
Concave
Single concave through the whole bottom for better hold and V off the tail to loosen up your turns.
Fin Set-up
Thruster fin set-up. Use large fins for 5ft+ waves.
Video
Available Dimensions
Wave Chart
Technology
| | | | | |
| --- | --- | --- | --- | --- |
| #### | LENGTH | WIDTH | THICK | VOLUME |
| J508 |   5'8" | 18.25" |  2.20" |  24.20lt |
| J509 |   5'9" | 18.50" |  2.25" |  25.40lt |
| J510 |   5'10" | 18.75" |  2.25" |  25.50lt |
| J511 |   5'11" | 18.88" |  2.32" |  27.45lt |
| J600 |   6'0" | 19.00" |  2.40" |  29lt |
| J601 |   6'1" | 19.00" |  2.45" |  30.40lt |
| J602 |   6'2" | 19.50" |  2.50" |  31.85lt |