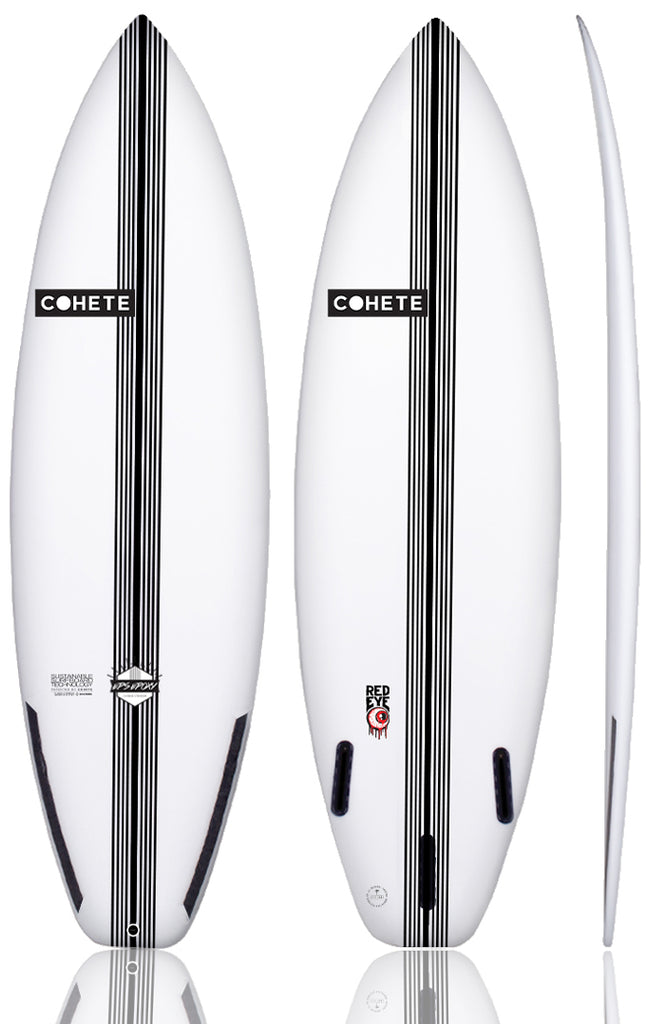 €670.00
€0.00
RED EYE
MODEL DESCRIPTION
The most versatile shortboard design in our range. Increased width up in front and enough volume in the body. One of our primary designs we do for waves up to 6ft+. The Red Eye is specifically for those who desire a one board quiver. From mushy fun waves to head high clean faces, Red Eye will cover your needs. We have released this model after many years of experimentation surfing in a variety of conditions around the world. This board is to be ridden 2-4 inches shorter than your normal shortboard size. Heavier riders should stay closer to their normal surfboard length.

CONCAVE
Red Eye sits on a deep single to double concave with a V off the tail. Great lift in mushier waves and super fast and manoeuvrable while turning.   
FIN SET-UP
Thruster set up for better response when turning. Use larger fins when the waves get serious.