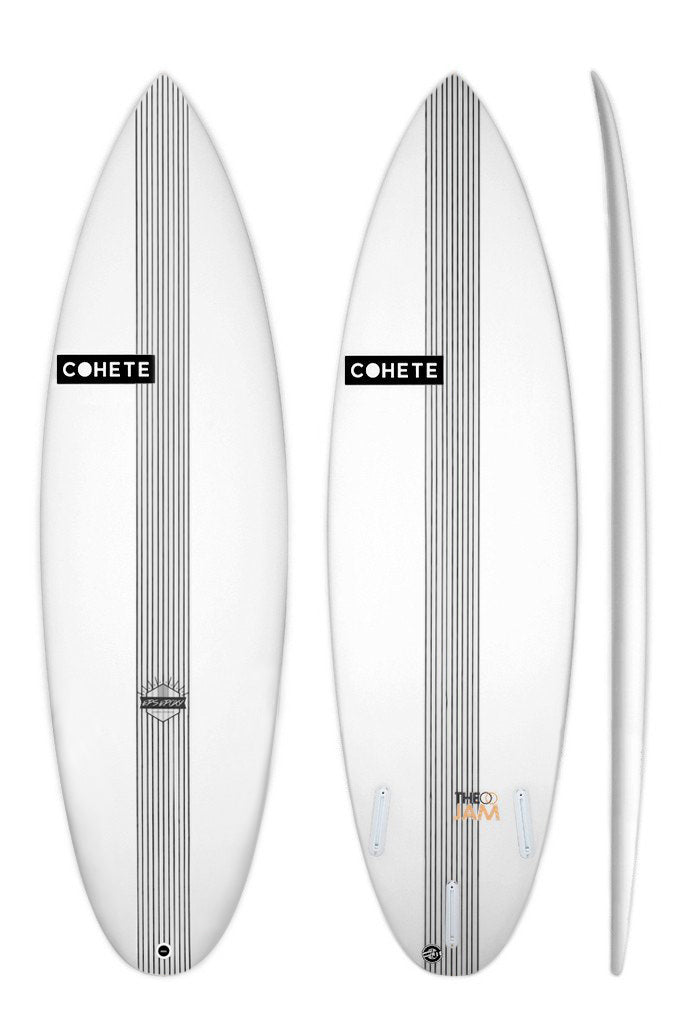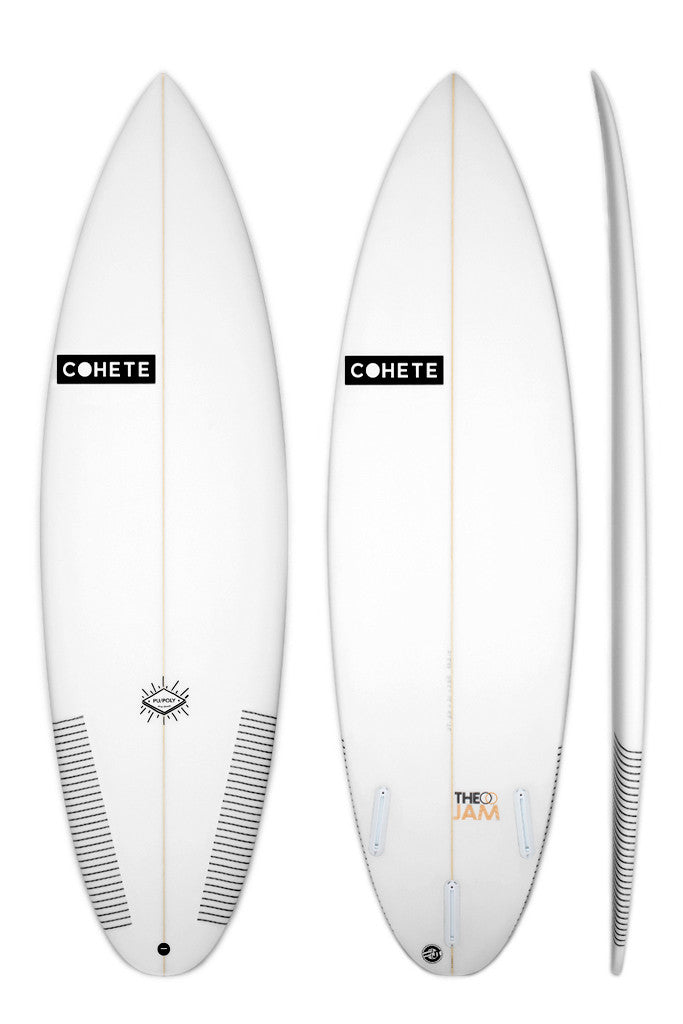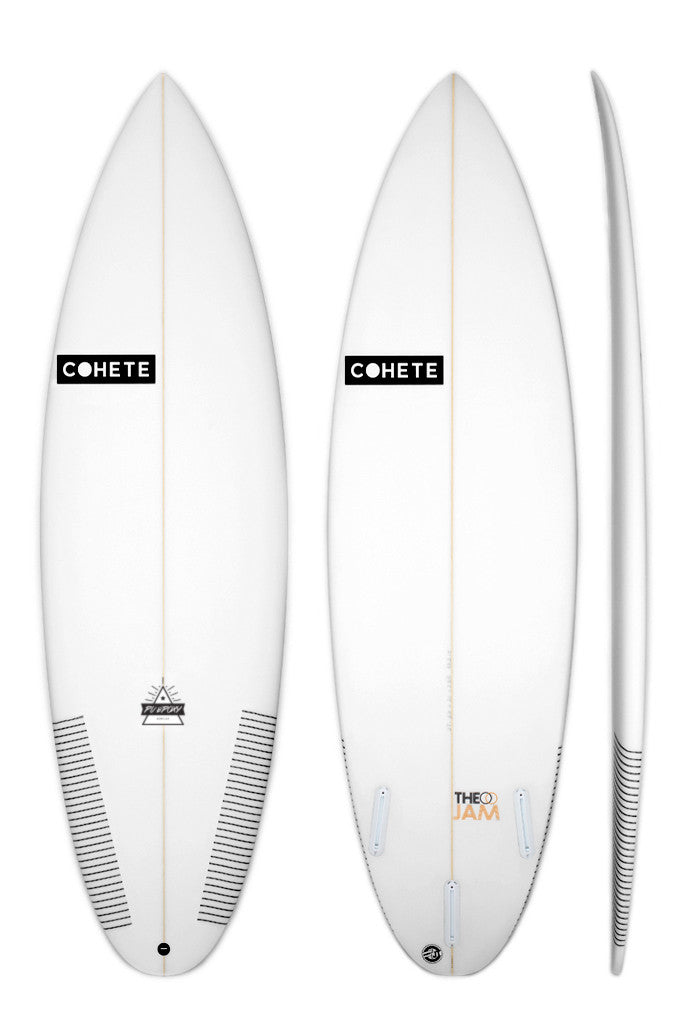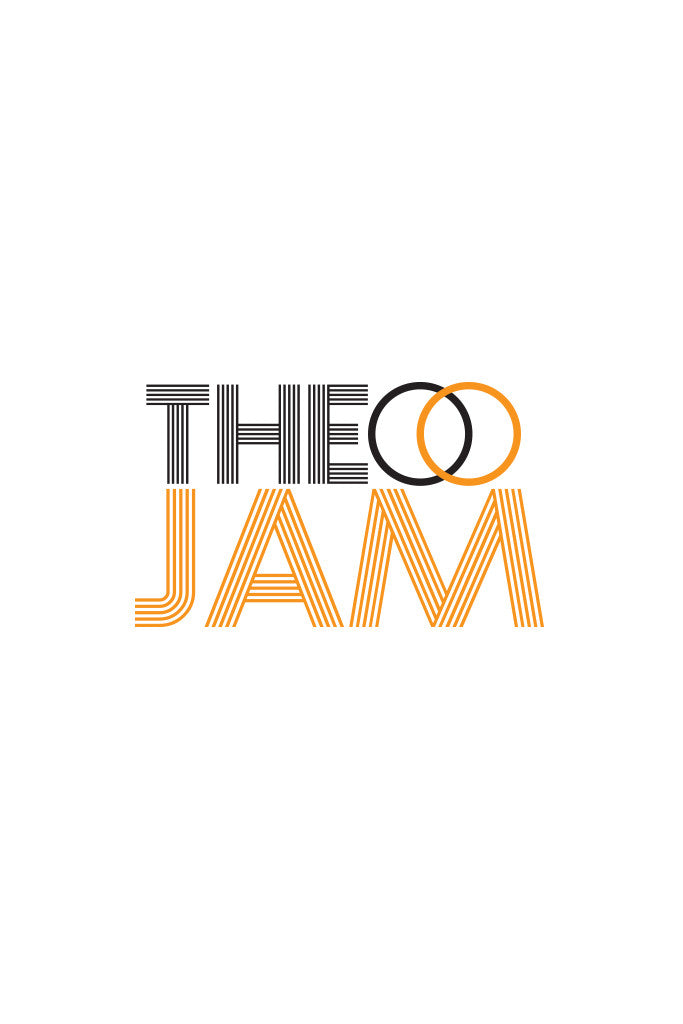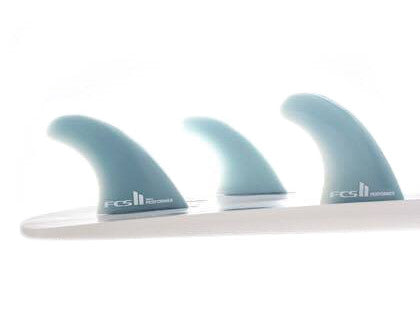 €720.00
€0.00
THE JAM
Model Description
The Jam is a surfboard with a more performance attitude although, still can be ridden in small wave conditions. The outline curve is compressed from a regular shortboard with a bit more width. Its rocker is a blend of low entry rocker with a bite at the tip of the nose, which helps you enter waves without any effort, but still holds on those bigger drops.
Concave
The board sits on a single-double-vee concave which gives you more flotation so you can ride this board as a step down, 2-4 inches shorter than your normal shortboard. It has a very sensitive rail system which allows the board to perform fast down the line.
Fin Set-up
This board comes standard with FCS 2 thruster fins. Can be order with Futures fin system upon requested preorders.
Available Dimensions
| | | | | |
| --- | --- | --- | --- | --- |
| #### | LENGTH | WIDTH | THICK | VOLUME |
| T506 |   5'6" | 19.00" |  2.25" |  26.2lt |
| T507 |   5'7" | 19.25" |  2.35" |  27.4lt |
| T508 |   5'8" | 19.50" |  2.42" |  28.6lt |
| T509 |   5'9" | 19.75" |  2.40" |  29.4lt |
| T510 |   5'10" | 20.00" |  2.45" |  30.0lt |
| T511 |   5'11" | 20.00" |  2.50" |  31.7lt |
| T600 |   6'0" | 20.25" |  2.55" |  33.0lt |
| T601 |   6'1" | 20.50" |  2.55" |  34.4lt |
| T602 |   6'2" | 20.75" |  2.65" |  35.2lt |