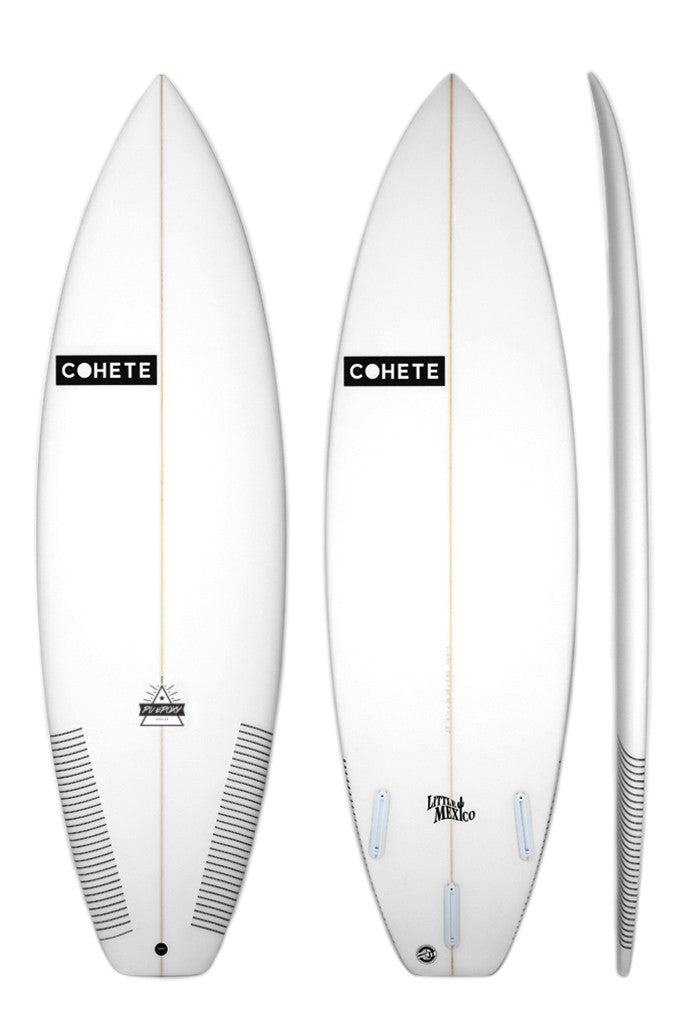 €500.00
€0.00
LITTLE MEXICO PU/EPOXY 5'9"
Model Description
Little Mexico is  a new era stubby performance shortboard that will deliver in waves from 3ft to 6ft. With the latest trend of surfing shorter and wider boards this model is great to have it as an all around in your quiver. Very fast down the line and aggressive on turns. Order this board 2-4 inches shorter than your normal shortboard.
Price includes Futures S6 fins!
Available stock in our warehouse on the selected dimensions.