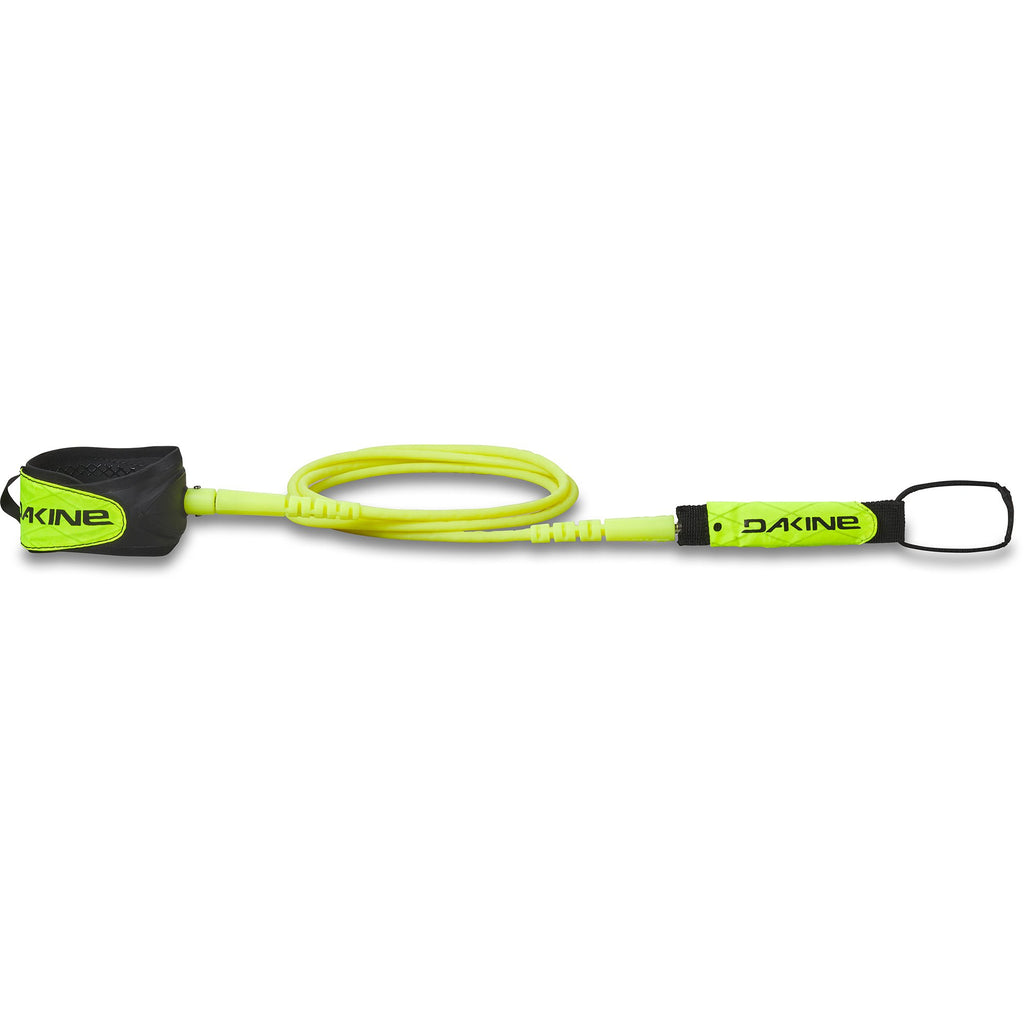 €50.00
€0.00
DAKINE - 6'0"x1/4" KAIMANA TEAM LEASH
LEASH DESCRIPTION
Dakine was founded on designing a better surf leash. The Kaimana surf leash builds on Dakine's surf leash legacy with increased durability, comfort and performance. Designed for surfing peaks up to a couple feet overhead, it uses 1/4-inch (6.5mm) Dura-Cord that's refined for reduced drag without compromising on strength. The low-profile ankle cuff conforms to the shape of your ankle for a zero-distraction fit.
LEASH CHARACTERISTICS

Up to a couple feet overhead intended use.
New patent pending zero distraction ankle cuff with ergonomic base plate reduces bulk and conforms to the ankle.
New 1/4" (6.5MM) patent pending DuraCord with speed pockets for maximum strength and reduced drag.
New infinite flex 360º molded leash ends increase flex to maximize strength while keeping the leash free from tangles.
New thin line rail saver streamlined design reduces bulk.
100% marine grade stainless steel swivels.