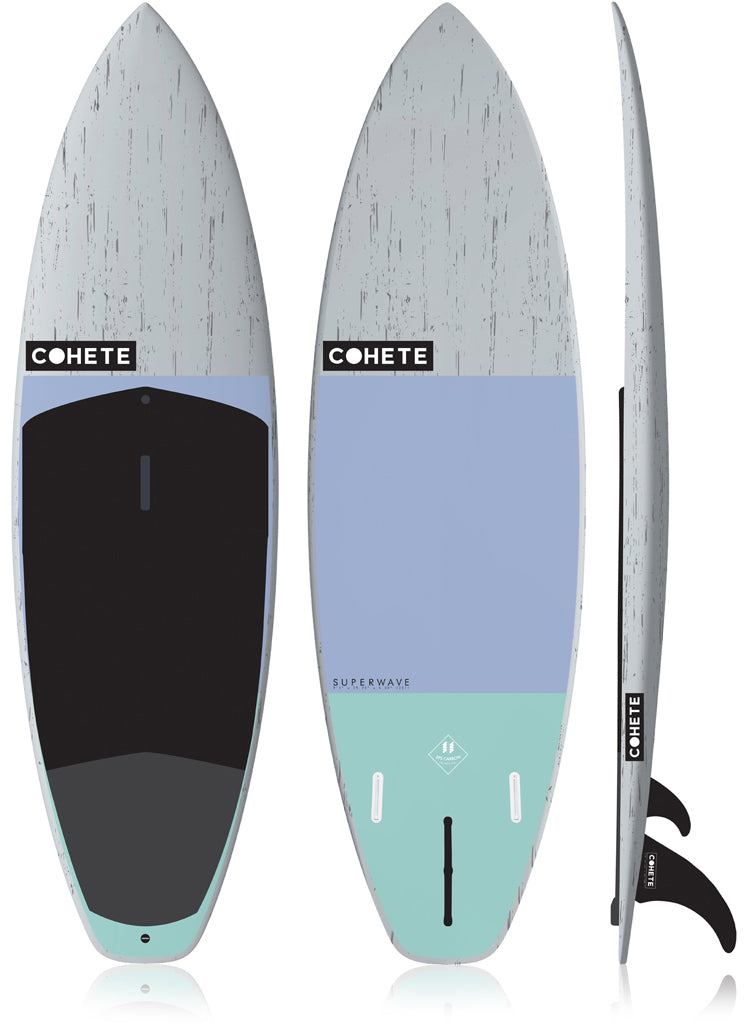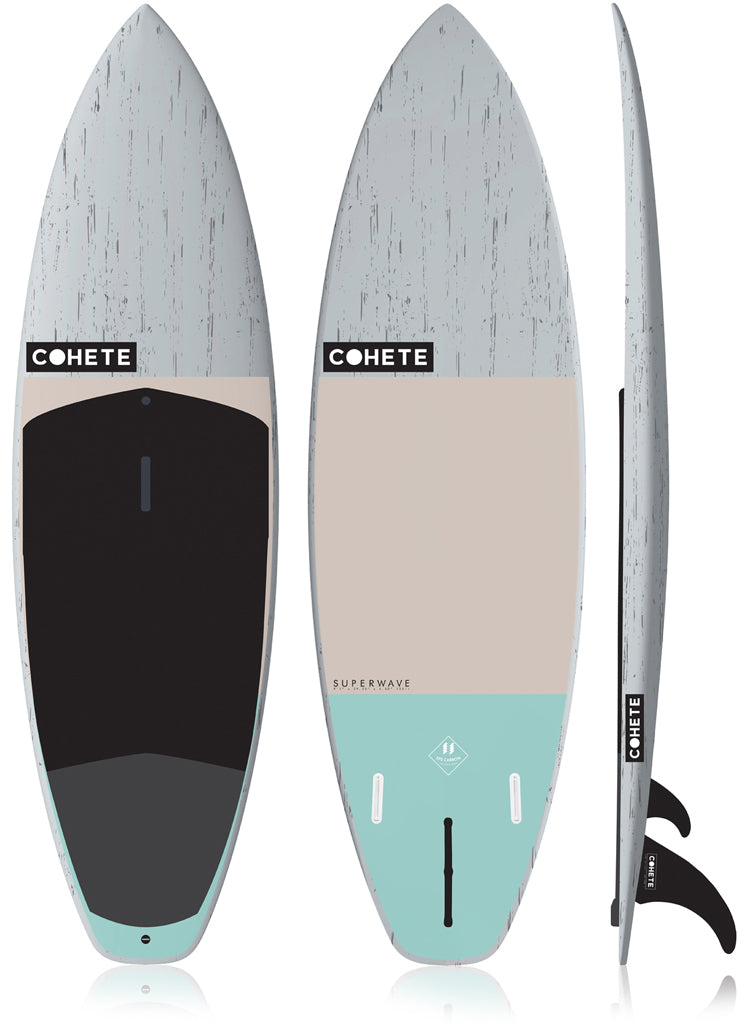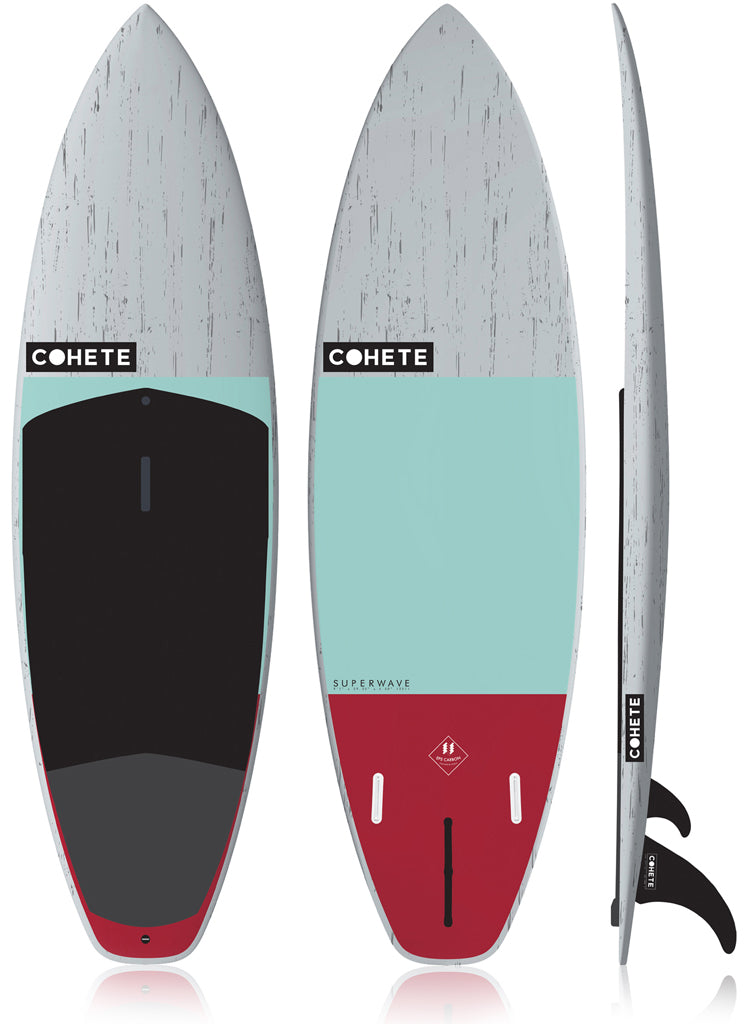 €1,010.00
€0.00
SUPERWAVE
Model Description
The Superwave is the ultimate performance SUP for waves up to 5 or 6 feet. We have refined the design of this wave shredder over the years to widen the outline while making the nose and tail curvier to increase rider maneuverability and speed in big surf. This board has a continuous scoop rocker with a balanced foil from nose to tail and a flat to slight domed deck. 
Concave
Single concave to V off for maximum drive and manoeuvrability. A lively performance ride with a confident feel to drop in on those bigger sets as the board will stall and maintain speed.
Fin Set-up
Thruster fin set up for power carving.
Available Dimensions
Wave Size
Technology
| | | | |
| --- | --- | --- | --- |
| LENGTH | WIDTH | THICK | VOLUME |
|   8'2" | 28.25" |  4.00" |  97lt |
|   8'5" | 28.75" |  4.25" |  107lt |
|   9'1" | 29.25" |  4.50" |  125lt |