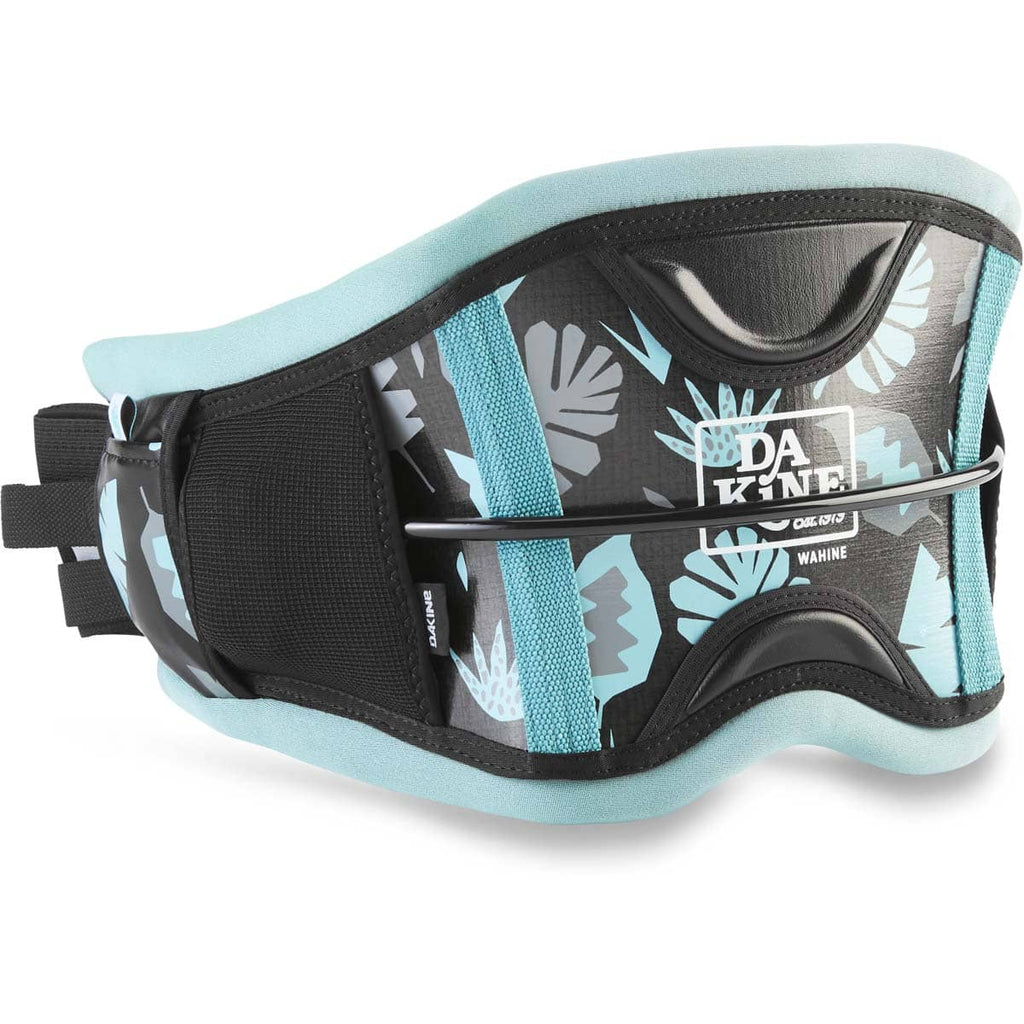 €115.00
€0.00
DAKINE - WAHINE HARNESS
DESCRIPTION
The Dakine Wahine Trapeze is designed specifically for the needs of women and is optimally adapted to the contours of the female body. It offers you kiting and windsurfing freedom of movement, maximum comfort and optimal power distribution. 23.5 cm height at the back is the Dakine Wahine waist harness very tight fit, so you kiting and windsurfing great freedom of movement. Nevertheless, making the Wahine Harness thanks to its rigid hard shell of particularly resistant material a very good support function. The trapezoidal constricted you not laterally and takes over the entire surface evenly force. The hook plate of the Dakine Wahine Kite Trapezes is solidly anchored and also tilts at strong tensile forces barely up. The padded spreader bar is replaceable, so you can switch as needed between a movable and rigid bar. The quick release is open quickly - simply push the red latch and open the compression belt with Velcro. For a comfortable wear also provides multiple foam padding at the Dakine Wahine. The soft and elastic ES foam on the back adjusts to your body movements kiting and windsurfing on, relieves the back and prevents uncomfortable rubbing or pressing the trapezium into the skin.
PRODUCT SPECIFICATIONS
For Foil - and freeride kite surfers, especially for women.
Compatible with a kite or windsurf spreader bar.
Spreader bar is sold separately.
Narrow, women-specific profile adjustment.
Memory foam pressure point relief zones.
Independent primary and secondary power belt.
Integrated handle and leash attachment.
Rings for leash attachment left and right to the pages.
PRODUCT FEATURES
XS = 26-28" (66-71cm) - Spreader bar = 8" (20cm)
S = 28-30" (71-76cm) - Spreader bar = 8" (20cm)
M = 30-32" (76-81cm) - Spreader bar = 8" (20cm)
L = 32-34" (81-86cm) - Spreader bar = 10" (25cm)