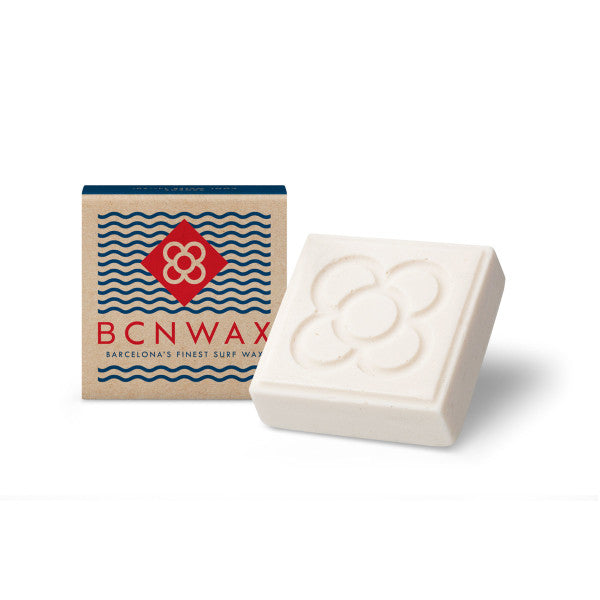 €5.00
€0.00
BCN - COOL WATER SURF WAX
PRODUCT DETAILS
Cool Water Surf Wax 14˚ to 20˚, smelling Watermelon, 100% biodegradable.
DESIGNED IN BARCELONA molded in California.
We at BCN WAX believe that functionality and design shouldn't be adds, that's why we created the very first surf and skate wax inspired by the "Panot" – the Catalan tile. All or products are hand made and follow eco-friendly procedures.
Bcn Wax is an alternative to conventional wax designed in Barcelona, the mold is inspired in the pavement of streets our city.
Seems only natural we've been inspired by this city icon to create Bcn Wax, the best in class for an excellent grip and lasting performance.
Bcn Wax is Eco friendly high performance. The label is recycled paper, printed with soy based on presses.
The wax is made by hand, melted and poured in California.